Thai Son is the go-to Vietnamese restaurant that my parents have consistently returned to ever since I was a kid and I've eaten at all three locations with my family over the years. I have not been to the E Broadway Thai Son in ages but I believe the boss and some (if not all) of the waiters at the Richmond and 1st Ave locations are able to speak Cantonese.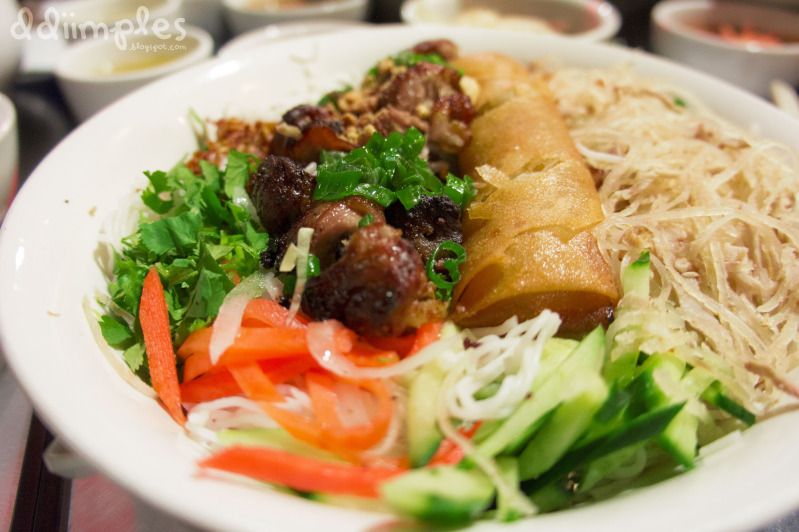 Shredded pork and deep fried spring rolls on vermicelli with assorted vegetables
The first thing we ordered was the Bun Bi Cha Gio, which is eaten by dousing the noodles with nuoc mam pha (a fish sauce mixture). It may have an off-putting smell to some people but fish sauce makes everything and anything super appetizing and yummy.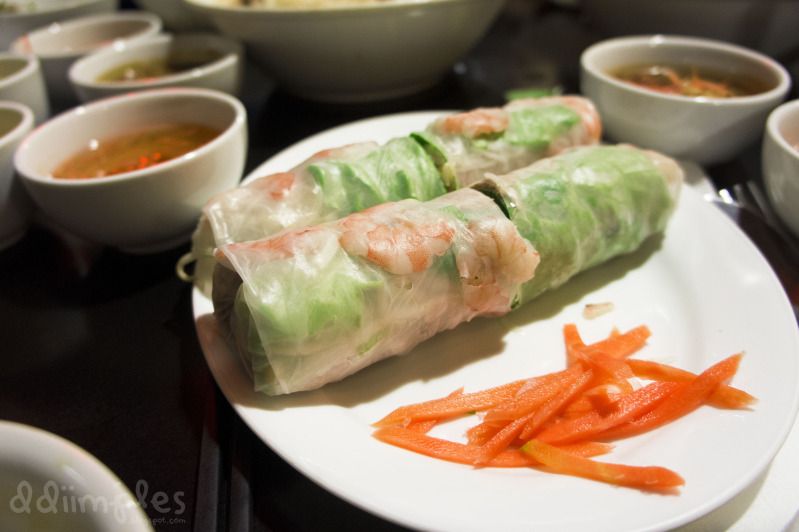 Vietnamese salad rolls (w/ pork, shrimp, vermicelli and vegetables, wrapped in rice paper)
The Goi Cuon were really delicious with the peanut sauce. I have tried the one at Pho Hong on Kingsway (my favorite place for pho) and the dish was terrible because the rolls had little meat and the sauce was very watered down.
Vietnamese crepe with assorted vegetables
Here, we ordered the
Banh Xeo, Rau Song
. The crepe had bean sprouts, shrimp, sliced pieces of squid and small bits of pork. The way you eat this is by wrapping parts of the crepe with lettuce and dipping in nuoc mam pha
.
We also ordered three bowls of pho (there were six of us), which I forgot to snap pictures of. However, there were
no complaints about anything that was ordered and everyone was contently stuffed by the end of the meal. Overall, it was another satisfying meal at Thai Son and I always look forward to eating here with my family.