It's been a long hiatus since my last post but I'm finally back with an update about a new place I tried out with my boyfriend a while ago. Shiro is a small Japanese restaurant located on Cambie street, which also meant that finding a parking spot was a bit of a pain. Upon arrival, we were greeted by the staff and I later noticed that they conversed with each other in Japanese, a promising sign that this wasn't another sushi restaurant run by Chinese people (as in not authentic).
The first thing we ordered was an appetizer,
Clam Garlic Butter
.
Personally, I found this dish only average. It was a decent serving but the clams did not hold any garlic butter flavour by themselves. As for the sauce, I was disappointed because it was more like a light broth with a hint of garlic. I would have enjoyed it more if the sauce had a stronger garlic butter flavour.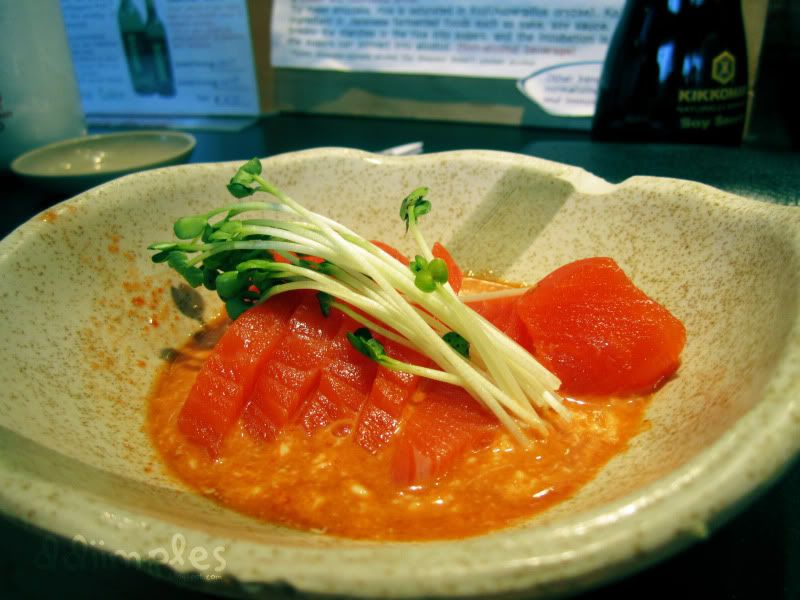 Next, we had the Spicy Salmon Sashimi. When it was first brought to our table, my boyfriend and I were not impressed by the small portion size but after trying it, we both agreed that it was definitely quality over quantity. The sauce was different from other places but quite yummy with the addition of mayo.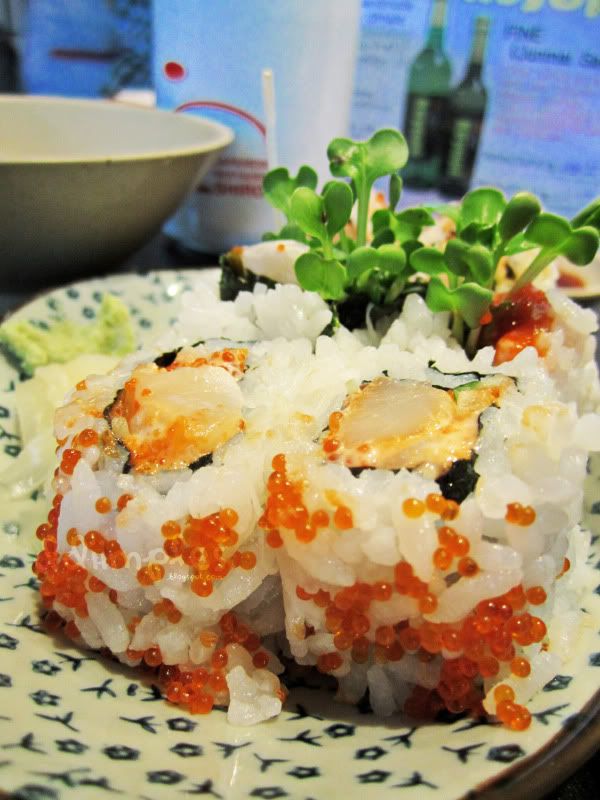 The last item we ordered was the
Spicy Scallop Sushi
. Not much to say about this, it was your standard scallop roll and I would order it again. It does taste great with the spicy sashimi sauce though.
As we left the restaurant, the waitresses shouted a parting that was followed by the chefs, which I found cute. Overall, our meal was satisfying as a whole and I will be coming back to try their other sushi in the future.